---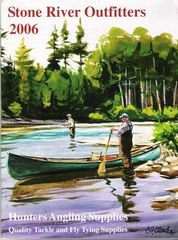 Stone River Outfitters and Hunters Angling Supplies
This is one of the most beautifully illustrated catalogs out there. You have to get a copy!
If you're looking for a great selection of Whiting Farms American Hackle hen necks, saddles, and capes this is the place.
---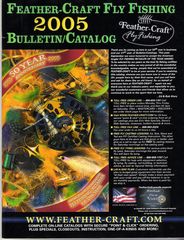 Feather-Craft Fly Fishing
Another great catalog from Feather-Craft in St. Louis. They have the Mustad 3366 bass bug hook that I use in many of the patterns on WarmWaterFlyTyer.

Click here to request a catalog.l
---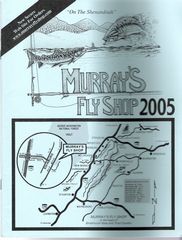 Murray's Fly Shop
Harry Murray offers a great selection of Smallmouth Bass Flies and the materials to tie them.
---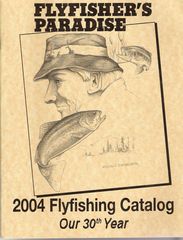 Flyfisher's Paradise
Flyfisher's Paradise offers a great selection of Mustad hooks and domestic hen necks at a reasonable price. Of course, they also have a full line of other fly tying materials.
They also provide a great online beginning fly tying class at no cost to the viewer.
---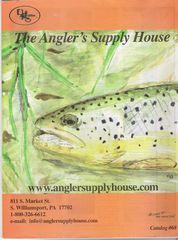 The Angler's Supply House
This is one of the few mail order houses where you can purchase 100% pure rubber (square) legs in small sizes and a variety of colors. They also have a big variety of sponge rubber bug bodies.
---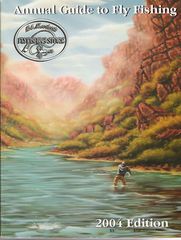 Annual Guide to Fly Fishing
Bob Marriott's Flyfishing Store in Fullerton, CA has a catalog that has more fly fishing materials than any fly shop I know. You will have to send them $5.00 to get their huge catalog but you also get $5.00 off your first order.
To find out how to order a catalog, contact them on the web at:

Click here for their on-line catalog.
---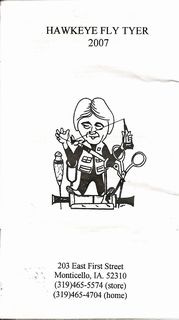 Hawkeye Fly Tyer
This is my friend Mike Jacob's catalog. It ain't fancy but it's chucked full of great fly tying materials at great prices.
You can request a catalog by calling Mike at 319-465-5574 (store) or at 319-465-4704 (home)
---