---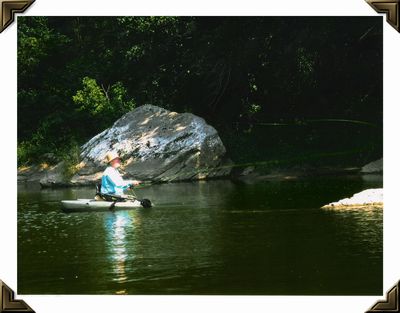 Casting for Smallmouth Bass on the Little Turkey River. July-2006
---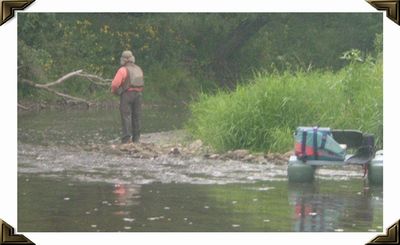 Fishing a honey hole on the Volga River. Aug. 2006
---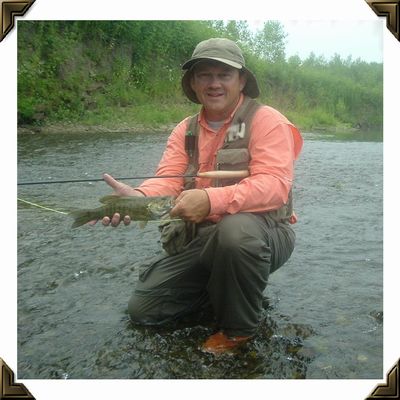 Mike Jacobs with a Smallie taken on a Red Faced White Wobbler. Aug. 2006
---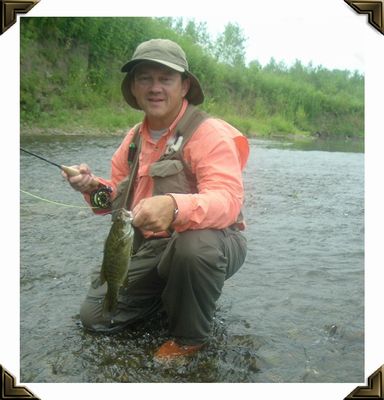 Mike Jacobs with another typical Volga River Smallmouth Bass. Aug. 2006
---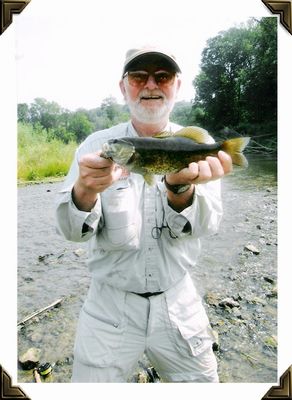 Volga River Smallmouth taken on a Natural Fatal Attraction. Aug. 2006
---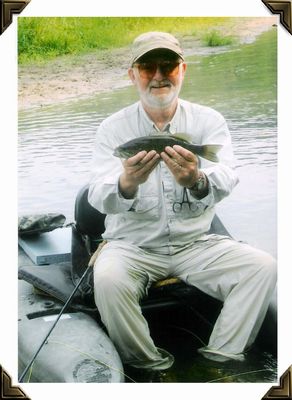 Volga River Smallmouth taken on a Red Faced Olive Wobbler. Aug. 2006
---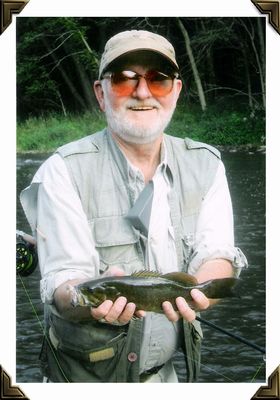 Maquoketa River Smallmouth taken on a Kentucky Wonder Streamer. Aug. 2006
---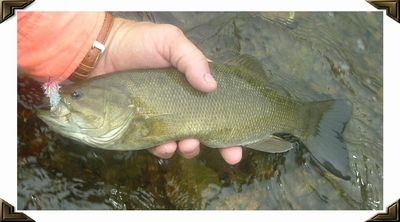 Volga River Smallie with a Red Faced White Wobbler in the lip. Aug. 2006
---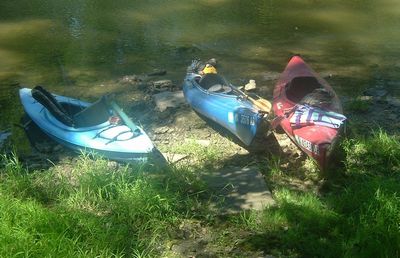 A Kayak is a great tool for exploring new water for Smallmouth Bass Habitat. You can cover several miles stream miles in short order. Sept.2006
---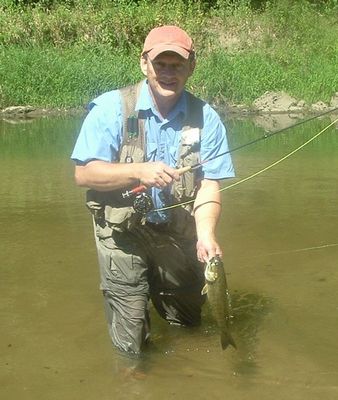 Mike Jacobs with a Maquokata River Smallie taken on a Red Faced Wobbler. This fish was taken from a new section of Northeast Iowa's Maquokata River that Mike had never fished before. Sept. 2006
---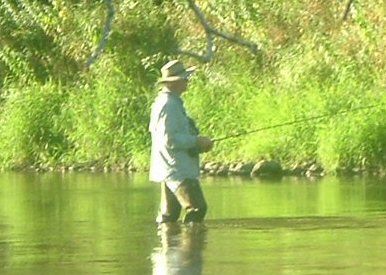 Doug Nauman of Anamosa, Iowa fishing a new section of the Maquokata. I used one of Doug's Kayaks the day we went on an "explore." The first good piece of habitat gave up a fish to each of us. The rest of the river, on that day, was marginal at best. Sept. 2006
---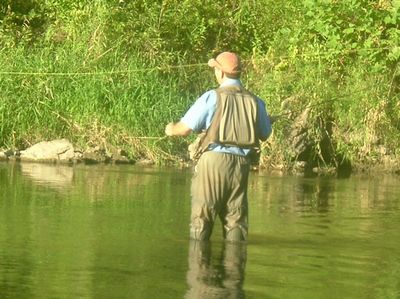 Mike Jacobs about to connect with a Maquokata River Smallie. Sept. 2006
---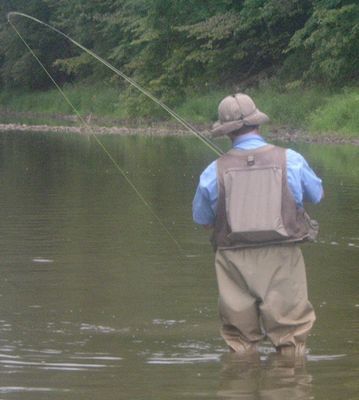 Mike Jacobs connected to a Turkey River Smallie. Sept. 2006.
---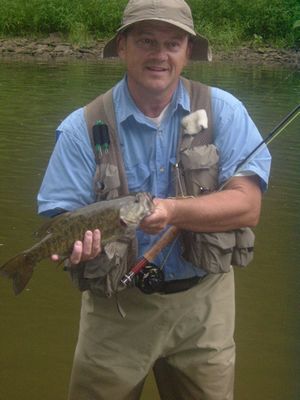 Mike brought the Smallie to hand. The fish was taken on "Mike's Leach." Sept. 2006
---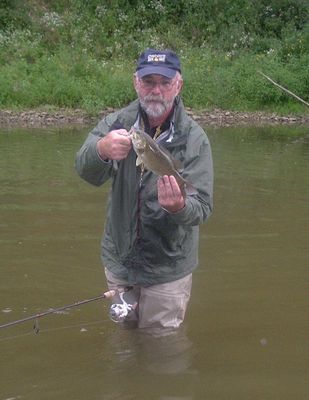 Orlan Love, Outdoor Editor for the Cedar Rapids Gazette with a typical Turkey River Smallmouth. Sept. 2006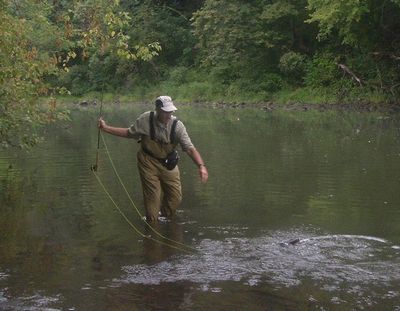 Bill Elmore of Gladbrook, Iowa about to bring a nice Maquokata River Smallie to hand.
---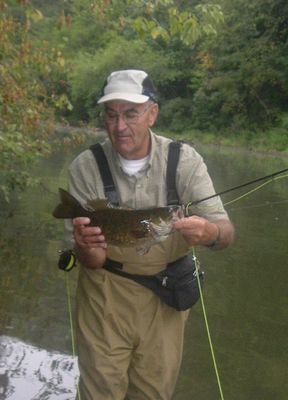 This is Bill's Smallie that measured about 18 inches. A good fish in anyone's book. Sept. 2006
---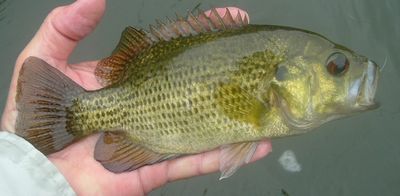 In between Smallies we take a lot of Rock Bass .They're a pretty little fish that are fun to catch but they don't have much spunk.
---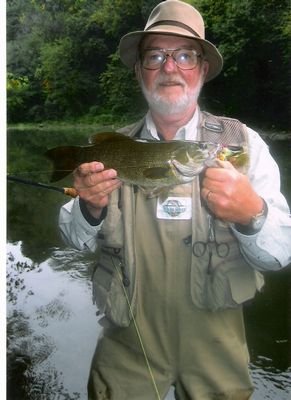 Maquokata River Smallmouth taken on a Krystal Hopper. Sept. 2006
---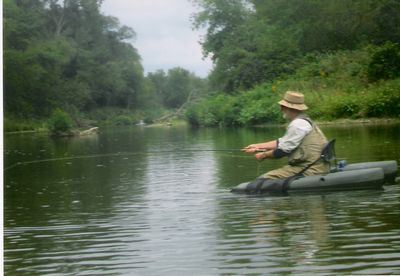 Casting toward the Smallmouth's lair on the Turkey River. Sept. 2006
---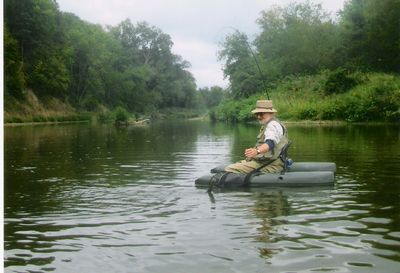 Bringing to hand the Smallie that lived there. Sept. 2006
---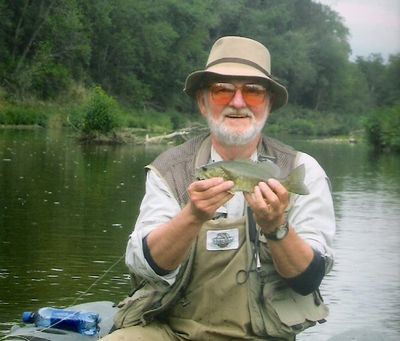 He wasnt't very big but he sure was fiesty. Sept. 2006
---